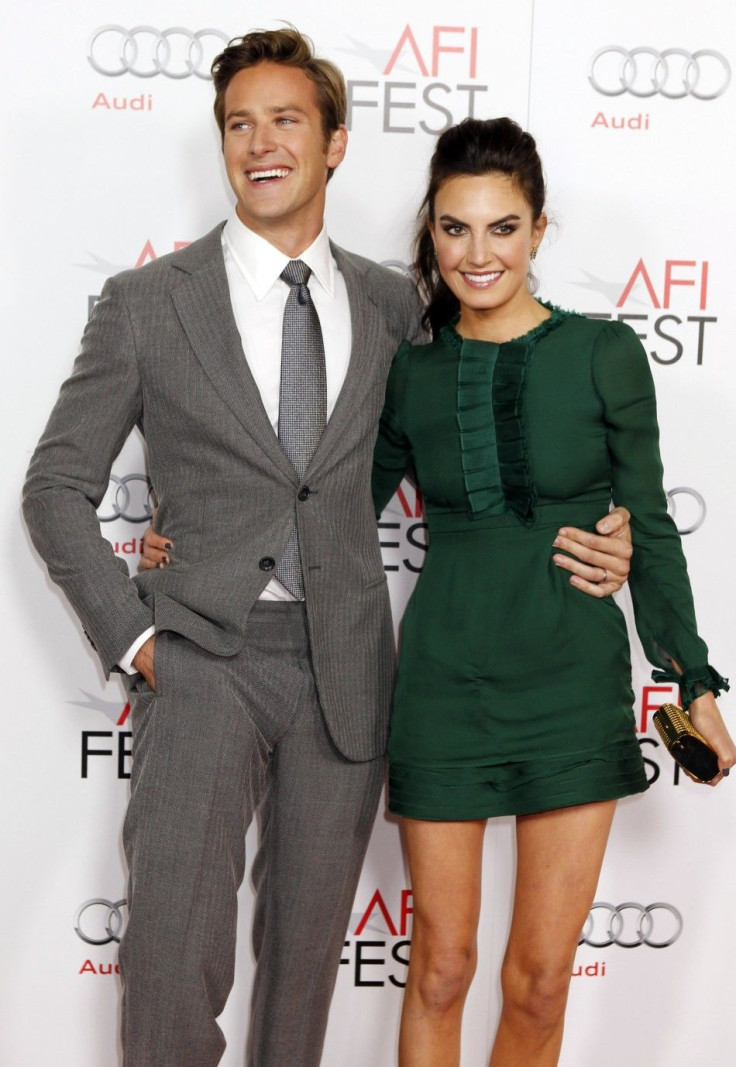 KEY POINTS
Armie Hammer is back in Los Angeles from the Cayman Islands
He was spotted with his stepmom, Misty, in the City of Angels this week
The disgraced Hollywood actor wore casual clothes during the sighting
Armie Hammer is back in Los Angeles after his father, Michael Armand Hammer, died of a long illness.
The 36-year-old actor was photographed in Angeles City on Thanksgiving Day with his mother-in-law, Misty Hammer.
In the exclusive photos published by Daily Mail, Armie sported a casual outfit, including a gray t-shirt with the "LA" logo, blue jeans, a San Francisco baseball cap and a pair of flip flops, while shopping at Bristol Farms with Misty.
The disgraced Hollywood actor carried a paper bag and a carton of drinks as he walked out of the store with his mother-in-law, who held a large bouquet of yellow roses.
For the outing, Misty also opted to be comfortable by donning a green zip-up jacket over a gray shirt, black leggings and a pair of white sneakers.
The two appeared to be chatting casually as they walked the streets. At one point, Hammer was filmed smiling while responding to his stepmom.
As previously reported, Armie's father passed away on Sunday after succumbing to a long-term illness. TMZ first broke the news, saying the businessman had been very ill for some time as he battled cancer. He was 67 years old.
Michael is survived by his wife, Misty, and two sons with ex-wife Dru Ann Mobley, Armie and Viktor, 34.
The late business titan inherited his grandfather Armand Hammer's fortune. The latter owned the oil company Occidental Petroleum.
The very private family was recently put under the microscope with the release of the documentary 'House of Hammer,' which details the allegations of sexual abuse and assault against the 'Call Me By Your Name' actor and the alleged wrongdoings of his family.
In addition to the controversial documentary, Armie also recently made headlines after being sued by American Express for an outstanding balance of $67,000.
However, his camp insisted that the outstanding balance came from a joint account Hammer shared with his estranged wife, Elizabeth Chambers, and would be settled once the couple finalized their divorce.
In July, an anonymous insider told Variety that Armie was bankrupt after his Hollywood projects were canceled amid multiple allegations of sexual abuse and cannibalism against him.
After being dumped by his agency WME, Hammer reportedly found himself trying to make ends meet by working as a timeshare salesman in the Cayman Islands.