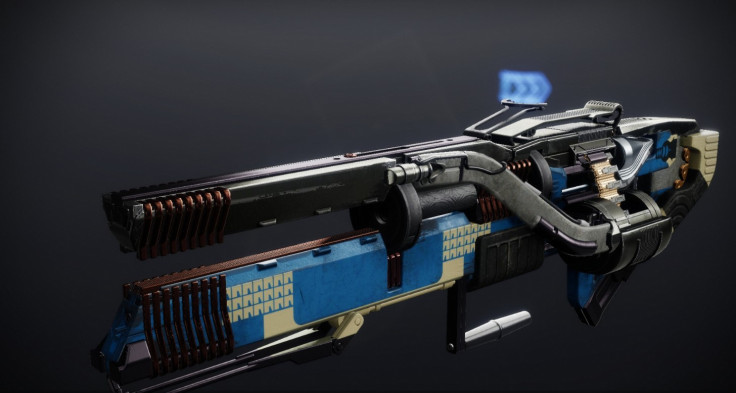 KEY POINTS
Grand Overture Rocket Barrage now deals more damage at all levels
The weapon deals massive damage against champions and bosses
Arc builds with Font of Might can maximize Grand Overture DPS
Machine Guns rarely take over the meta in "Destiny 2," but one Exotic in particular has recently started to get a lot more attention than originally anticipated.
The Grand Opening, "Season of the Risen's" Season Pass unique weapon, got an upgrade at the start of Season 19, and it finally fulfills that fantasy of demolishing tough targets with a crushing barrage of micro-missiles.
For those unaware, Grand Overture is an arc heavy machine gun that slowly fires a steady stream of small rockets at enemies. Its performance was poor when launched, with many complaining that it was hardly worth using compared to meta-weapons of the time.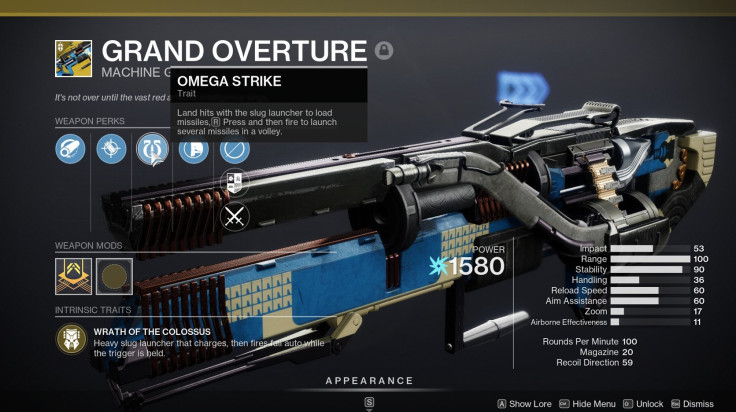 However, he got a massive 50% damage buff to his alt-fire mode in Season 19 – that change alone was enough to send the weapon to new heights.
With 20 loaded missiles in the chamber, Grand Overture can easily help Guardians deal over seven figures of damage in a single DPS phase against most late game bosses. This includes Persys, the final boss of the Spire of the Watcher dungeon who is known to be a heavy damage sponge.
YouTuber Aztecross was able to deal up to 860,000 damage to the Vault of Glass Templar boss before he could teleport. It was without any other buffs other than a Radiation Well and a Divinity Bubble.
This damage can be further enhanced with effects like Radiant and Weaken or mods like High-Energy Fire. For Season 19, Weakened Clear is a must-have for the DPS boss.
To charge up its secondary fire mode, players must land normal shots against any enemy. This can stack up to 20. The slow rate of fire means it's best to charge the Grand Opening before triggering a damage phase, which is easier said than done.
Luckily, normal Grand Opening shots deal tons of damage to most targets, and even half a stack of Micro Missiles is enough to shred champions in tough Nightfalls.
It's likely that Grand Overture will still be going strong after Season 19, and there could be intense action once the Witness and the Dark Fleet arrive in "Lightfall."