Mario Kart 8 Deluxe is adding a new Custom Items feature in an update, giving players more control over how they choose to race.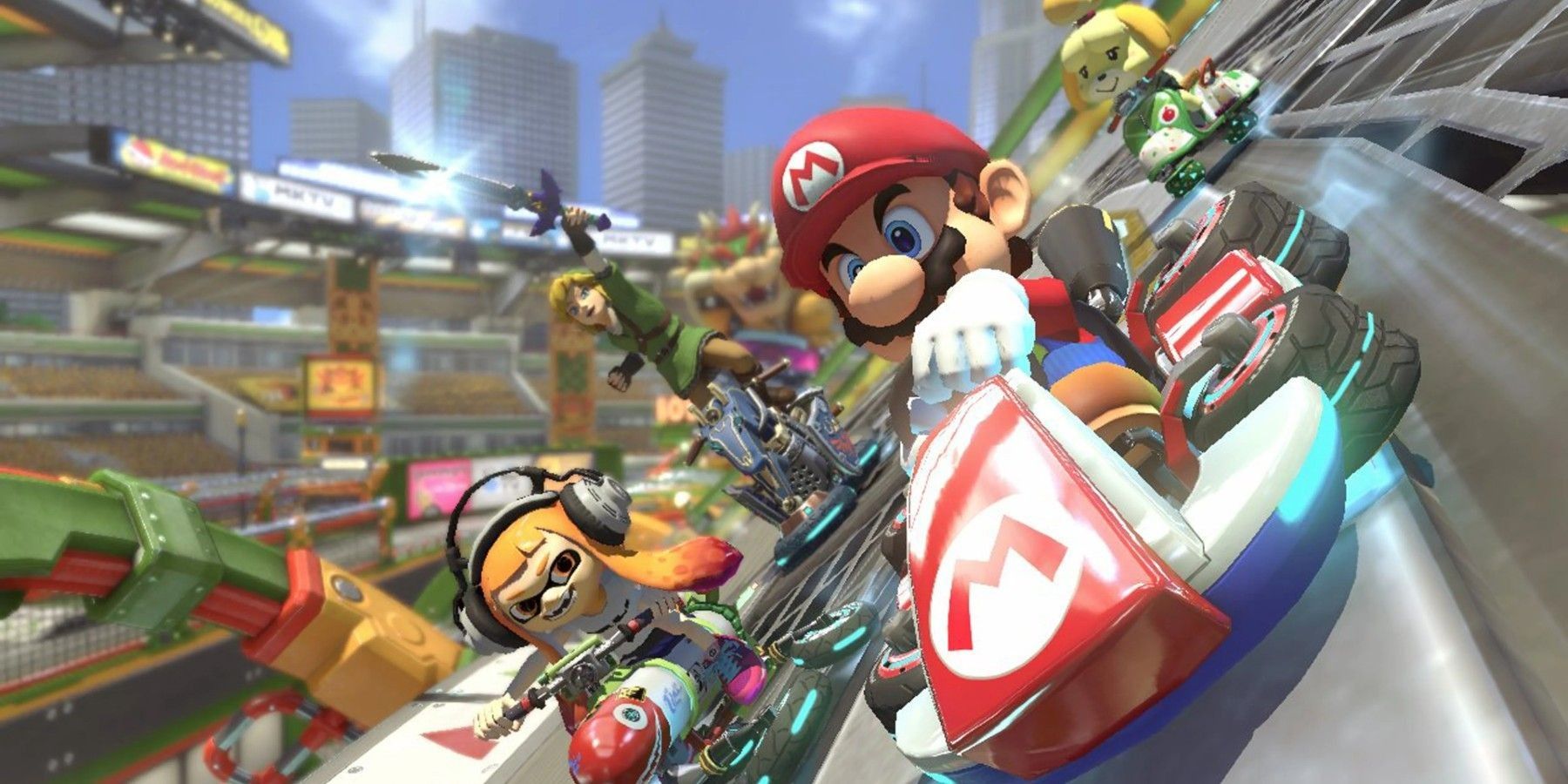 Mario Kart 8 Deluxe released a new update that allows players to customize items used during races. While this new option doesn't add a bunch of new content like Wave 3 of the Booster Course Pack for Mario Kart 8 Deluxethis additional customization should help make gameplay more enjoyable for many players who want to shake up the flow of races.
It would be an understatement to say that Mario Kart 8 Deluxe was a success for Nintendo. An improved version of 2014 Mario Kart 8 for the Wii U, the developer has continued to innovate the title over the years, adding new features, characters, and tracks for fans to experience. While players knew they were getting even more courses to play through Wave 3 of the Booster Course Pack, it was recently revealed that another feature has been added to the game.
RELATED: Mario + Rabbids Sparks of Hope Gets First Title Update
A tweet from the official Nintendo of Europe Twitter account revealed that a new Custom Items feature has been added to the game. Available now via a free update, this feature allows players to choose which items can be used in offline VS races. Nintendo of Europe's post also indicated that specific online modes support the Custom Items feature. Beyond that, players can choose specific weapons for each team participating in Team Races and Battles in Mario Kart 8 Deluxe.
This new option unlocks a bunch of new ways to play for fans of the series, and many members of the Mario Kart 8 Deluxe community showed their support via Twitter. Nintendo of Europe's original tweet gained over 7,900 likes in less than a day, with players suggesting different custom item sets to try out in races. For example, players can use this new feature to remove the often frustrating Blue Shell from Mario Kart 8 Deluxe. Conversely, those who want a bit more mayhem can disable all items except Blue Shells. In fact, one gamer, known as Akfamilyhome, has already uploaded a video showing what this Blue Shell-only madness looks like in Mario Kart 8 Deluxe.
It is undoubtedly exciting for many fans to see Mario Kart 8 Deluxe get exciting new updates years after you arrive on Nintendo Switch. Also, it's worth pointing out that the developer is only halfway through releasing all the tracks that are part of Mario Kart 8 Deluxe's Booster Course Pass. With Wave 3 now available, players can likely expect Wave 4 to launch sometime after the start of 2023.
Mario Kart 8 Deluxe is now available on Switch.
MORE: Mario Kart 8 Deluxe Booster Course Pass Inspires Hope For Mario Maker 2