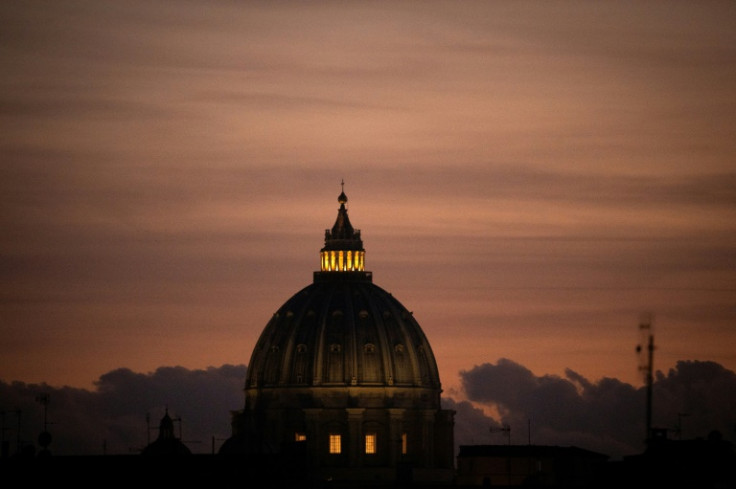 Pope Francis will address the Catholic faithful on Sunday at the Vatican, the day after the death of his predecessor at the age of 95.
The pontiff paid tribute on Saturday to the "gentle" and "noble" pope emeritus, who died nearly a decade after becoming the first head of the Catholic Church in six centuries to step down.
On Sunday, Francis will preside over a service marking the World Day of Peace at St. Peter's Basilica, before addressing the faithful in St. Peter's Square for the Angelus prayer at 11:00 GMT.
Preparations are underway for Benedict's Thursday morning funeral at Saint-Pierre, which Francis will preside over.
His body will be on display for three days before then, allowing worshipers to pay homage to a pontiff who divided Catholics with his dogged defense of traditional values.
Benedict XVI's funeral will be "solemn but simple", the Vatican has said, after which he will be buried in the papal tombs under St. Peter's Basilica.
Tributes poured in from around the world on Saturday to a brilliant theologian who nonetheless struggled to impose his authority on the church as it battled a series of crises, including over clerical sex abuse.
US President Joe Biden, a devout Catholic, hailed his "devotion to the Church", while Russian President Vladimir Putin hailed him as a "defender of traditional Christian values".
His death ended an unprecedented situation in which two "men in white" – Benedict and Francis – had coexisted within the walls of the tiny city-state.
Benedict XVI's health had long been declining and he had almost entirely retreated from public view when the Vatican revealed on Wednesday that his condition had worsened.
He died on Saturday morning at the Mater Ecclesiae monastery in the Vatican where he had lived since his resignation in 2013, citing his declining mental and physical health.
During a New Year's Eve service on Saturday evening, Francis paid tribute to his "dearest" predecessor, saying he was "so noble, so kind".
Francis this year raised the prospect that he could follow Benedict's example and step down if he became unable to perform his duties.
Born on April 16, 1927 in Marktl am Inn, Bavaria, Benedict was 78 when he became the first modern German pope.
Flags on the town hall flew at half mast on Saturday in Marktl, where a special mass was held at the church where he was baptized.
Local Karl Michael Nuck, 55, said his death "was probably a deliverance", while praising Benedict for stepping down and defending his record.
Long close to John Paul II and a senior cardinal in the Catholic hierarchy, Benedict XVI was a leading candidate to become pope in 2005 – but later said his election was "like the guillotine".
Unlike his successor Francis, a Jesuit who relishes being among his flock, Benedict was a conservative intellectual dubbed "God's Rottweiler" in a previous post as chief doctrinal enforcer.
He struggled to contain many scandals in the church during his pontificate, including the global scourge of clerical sexual abuse and decades of cover-up.
The abuse scandal overshadowed his final months after a damning report for the German church in January 2022 accused him of personally failing to arrest four predatory priests in the 1980s when he was Archbishop of Munich.
He has denied wrongdoing and the Vatican has strongly defended its record as the first pope to apologize for the scandals, who has expressed his own "deep remorse" and met with victims.
There have been other controversies, from comments that angered the Muslim world to a money laundering scandal at the Vatican bank and personal humiliation when, in 2012, his butler leaked secret papers to the media.
He will be remembered for his theology, but "he didn't have the mental strength to be pope," noted Italian Vatican watcher Marco Politi.
Yet after his departure, Benedict remained a standard bearer for the conservative wing of the church.
With his death, those who fought Francis's more liberal vision "lose a living symbol", Politi told AFP.